Color Gemstone Cut and Polished
GOPIKA EXPORTS
Manufacture, Trader and Exports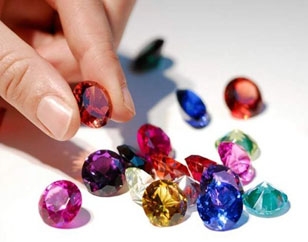 Gopika Exports - Gemstones factory
Established in 2000, Gopika Gems Exporter is a fast-growing Gemstone Processing Company. Recognized by the Indian Government as an Export House, Gopika Gems Exporter imports rough gemstones, Precious and Semi Precious Gemstones, Natural gemstones, Blue topaz gemstone processes and exports polished gemstones to different regions globally. We also provide certified wholesale loose gemstones at best price. Gopika Exports is a leading exporter and gemstone manufacturer in india, gemstones exporters in india, and Exporter of a proven range of all gemstone at wholesaler rates.
Looking for Gemstones factory. The Indian Gemstones manufacturers at our company can assist you in every phase of the gemstones processing. We cater to both retail and wholesale customers.Find out more about our volume purchase discounts. We love to provide exclusivity and therefore we have come up with some good gemstones options which can be delivered on any popular occasion. Our online portal has showcased some of the best wholesale gemstones that can be delivered with the help of our same day delivery services.
We are manufactuers, traders and Exporters of semiprecious gemstones. Our office is situated at house number 4863, Rasta K.G.B., 3rd cross, Johari Bajar, Jaipur City 302003, in INDIA. The owner of the firm is ALOK JAIN. We have two sister concerns viz. GOPIKA GEMS own by NITIN JAIN & SHRINATH GEMS own by VINIT JAIN. Telephone # 0091-141-2575978. Cell phone # 9314506452. E-mail ID gopika_alok@ya hoo.co.in. We are in the business of semi precious gemstones for about last twenty six years. We have our own manufacturing factory of cutting & polishing of gemstones. This factory is equipped with cutting & polishing machines with highly experience artisans and craftsmen workers to assist quality manufacturing. Our determination to provide the best quality products to market at competitive prices with strict quality control measures.
Over the years in business we have successfully developed a diverse & dynamic customer base; we cater the needs of not only big buyers & jewellery setters but also budding individuals with same dedication. As a result, we maintain strong business relations with many gemstone traders around the world.
STONES WE DEAL:
Amethyst, citrine ( Brandy & golden color ), Peridot, Garnet, Rodolite, tourmaline, Blue Topaz ( Swiss, London & sky ), Iolite, Mint quartz, Rose quartz, Lemon quartz, milky quartz,conicquartz, Labradorite, ,Amezonite,rubylite, prehnite, onyx, pink opal, Ethiopian opal, moon stone, Blue moon stone, Tanzanite, Tsavorite, Morganite & Aquamarine etc.
Shapes & Sizes:
We can provide any of the shapes. Cut stones, Cabochons, Beads, drops, Briolette, carvings & fancy shapes in all semi precious stones.
Choice Of Shapes:
Choice of Sizes:
Customer can choose any size of stones in length, width and height. The ordered stones will be calibrated accordingly. The sizes are made in millimeters. If any of the customers choose stones in free size we can fulfill the demand accordingly. Sizes can vary from small size of one millimeter to twenty five millimeters or even more in many stones. With length width, height of stone is also to be specified. A customer can mention tolerance limit of accuracy in a given millimeter size. Still we will be able to fulfill customers' special request in shape and size when we know the exact requirement. We want to develop long lasting mutually beneficial business relationship with our customers.